Product Description
FITMENT:
This kit fits the interior end of numerous shift cables. The cable end will be located at the base of your gear shifter either located in the steering column or under the center console.

UP1KIT kit allows you to quickly and easily repair your shift cable by replacing the bushing. The patent pending coupling and custom molded replacement bushing ensure a quality repair with ease. A professional can perform this repair in under 10 minutes, average time for a non-professional is less than 25 minutes. This bushing is made from a material that was designed to outlast the factory bushing and includes everything needed to install.
Fits cable ends shaped like the ones pictured below.
Please verify cable end style before ordering.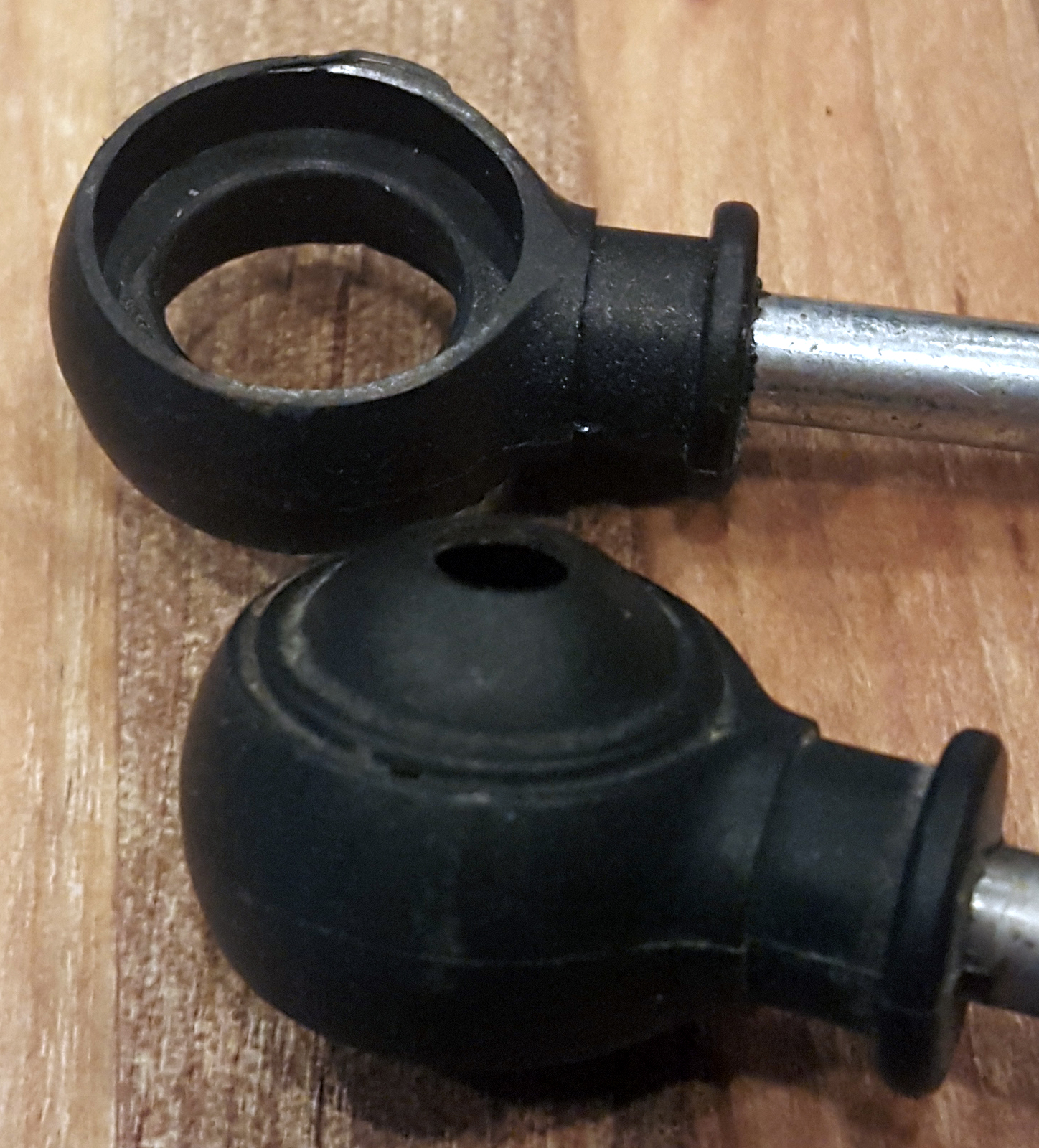 Warranty Information
Lifetime replacement warranty against defects in material or production. This warranty does not cover improper installation. For replacement, we may require pictures of failed parts and/or descriptions of failure, and return of the failed parts.
Custom Field
Product Reviews
I thoroughly am enjoying my cable bushing it is just awesome.
It saved me a lot of Money so I'm so very happy.
Highly recommend!!!!!
Thanks!!!!!!!

Great product perfect fit.

It was very simple to installed. No problem at all. After viewing the video decided on your product. The one AutoZone had looked harder to install. With reservations, I rated it 5 Stars. It was a little loose fitting, but it worked. Hope it holds, otherwise I will have to disassemble the console to replace it again.

PERFECT FIX PROVIDING IT LASTS.

GREAT DESIGN. INSTALLED PERFECTLY SUR SAVES ON MONEY AND TIME FOR REPLACING WHOLE CABLE AS THIS WAS THE ONLY PART BROKEN..

Works as advertised easy to install

I bought the "GM Front Wheel Drive: Shift Cable Bushing Repair Kit " to replace the worn out original on my Fathers 1997 Pontiac Montana. It was a snap to replace! Took less than 15 minutes, thanks to your online video! Thank You BushingFix.com

Great Product, Slow delivery service.

Great little product! It took my son-in-law about 20 minutes to replace the broken one. However, the USPS took 7 days to get the part to my address--a long time to be without a car! I hope the company will switch to a different carrier.

I had pretty much resigned myself to the fact that I would have to replace the shifter cable on my 2005 Cavalier. I had found nothing that I thought would "do the trick" until I stumbled across your youtube spot. I ordered it immediately. The repair took about an hour, most of which was spent in figuring out how best to reach the end of the cable (at the transmission). The second time around I could probably complete the repair in 10 minutes or so. A GREAT product that is well worth the cost!

This was such an easy repair! I got the part within 4 days of ordering it online, and it took a grand total of 30 minutes to replace the bushing. If you're considering paying a mechanic 3+ hours of labor and parts to replace the entire shift cable do yourself a favor and try this first.