About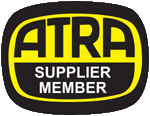 Bushing Fix is an Ascension Engineering company created after working for 15 years for General Motors and Porsche. We are a local engineering firm specializing in the design and manufacturing of automotive parts. Our engineers develop superior replacement parts and installation systems for common part failures that the OEM has no specific part available. Our aim is to develop and manufacture patented replacement parts that save not only the client money but the cost of labor. We are also a proud member of the Automatic Transmission Rebuilders Association.
Superior Products: Our bushing kits are designed to outlast the vehicle. Made from the highest quality polymer available, our bushings are engineered and tested to ensure a snug, long lasting fit. Not only do we provide you with a superior bushing, but also the invaluable installation tools, providing ease of install every time! Bushingfix provides safety, ease, affordability and the professional expertise you can trust.
Lifetime Warranty: Free replacement against defects in material or production.