Posted by Rita@ Bushing Fix.com on 2nd May 2018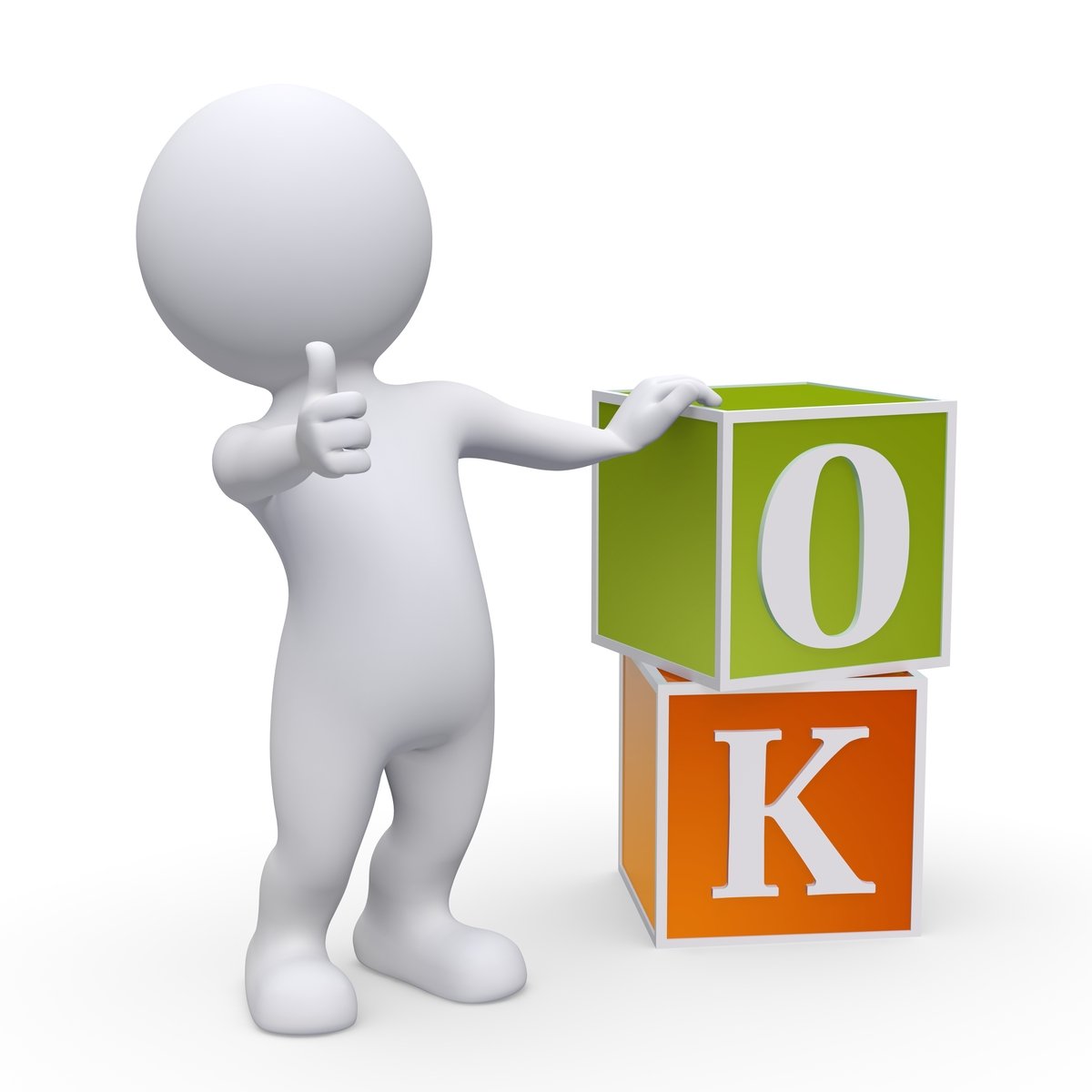 Let's Talk - Dodge Dart - Fix for that Manual or Standard Shift Dart
Hello DIY folks, mechanics, shop owners, and parts managers! We will be blogging twice weekly on Thursdays and Mondays and want to hear from you - so please stay tuned as we simply talk about vehicles, parts, and this week we are speaking out to those Dodge Dart drivers and owners!
A reminder of last Blog: "Loving your Saab again!" We reached out to manual transmission Saab 9-5 owners! Saab owners are enthusiasts and love the difference of owning a Saab! Even posted a customer testimonial from Chris in Oklahoma - a Facebook Fan that found the Fix right on our Facebook Page!
Chris in Oklahoma sharing the great results!

Dodge Dart comes with a manual transmission as well as an automatic transmission - and BOTH have that common failure of the transmission linkage failing due to a bad bushing! We have the solution to both Dodge Dart Manual Transmission (our DA1Kit) and the Dodge Dart Automatic Transmission (our TB1Kit).
Our Dodge Dart (Manual Transmission) kit allows you to quickly and easily repair your transmission shift tensioner strut replacing the bushings. These parts fit into a piece called the manual transmission shift rod strut. Often mistakenly called the shift linkage. This piece is on top pf the transmission and the shift cables attach to this in the engine bay. (manual transmission. Fits MOPAR part numbers 05106161AE; 05106161AD; 05106161AC)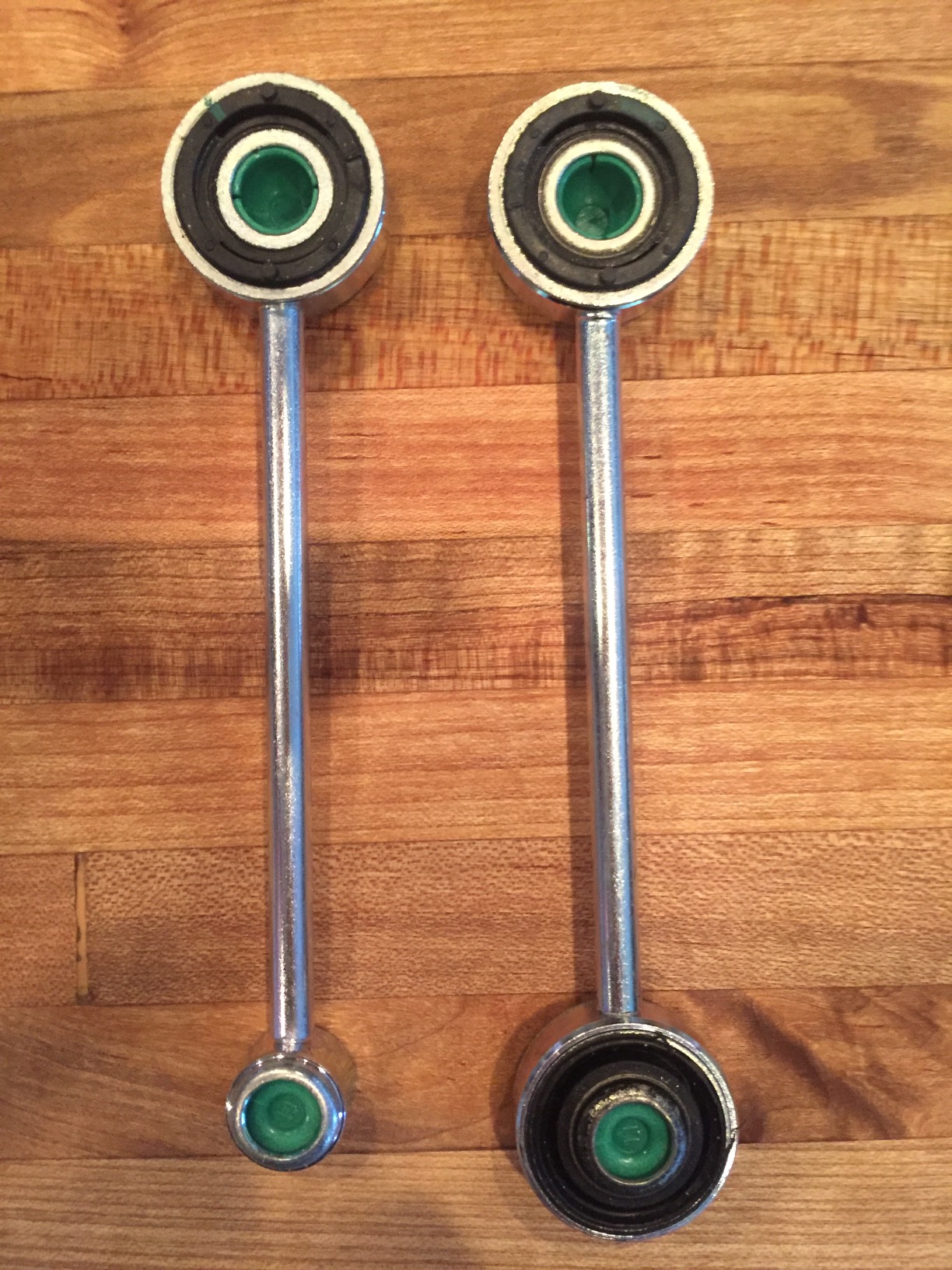 See how easy it is to repair with step by step instructions!
Remember I mentioned we have solutions for both the Dodge Dart manual or standard transmission (DA1Kit) as well as automatic transmission - and here the TB1Kit!

So get ready to drive and "DART" around again! With this affordable fix made easy!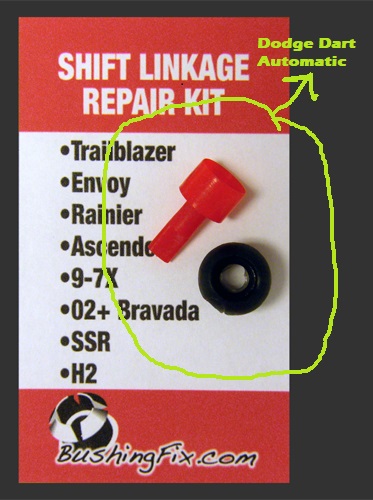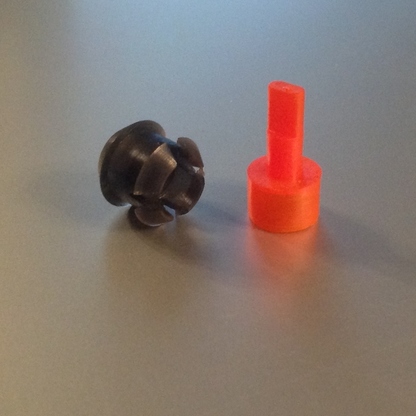 Until next time!
Rita@ Bushing Fix - Let's Talk!